Mr. V.V. Veeder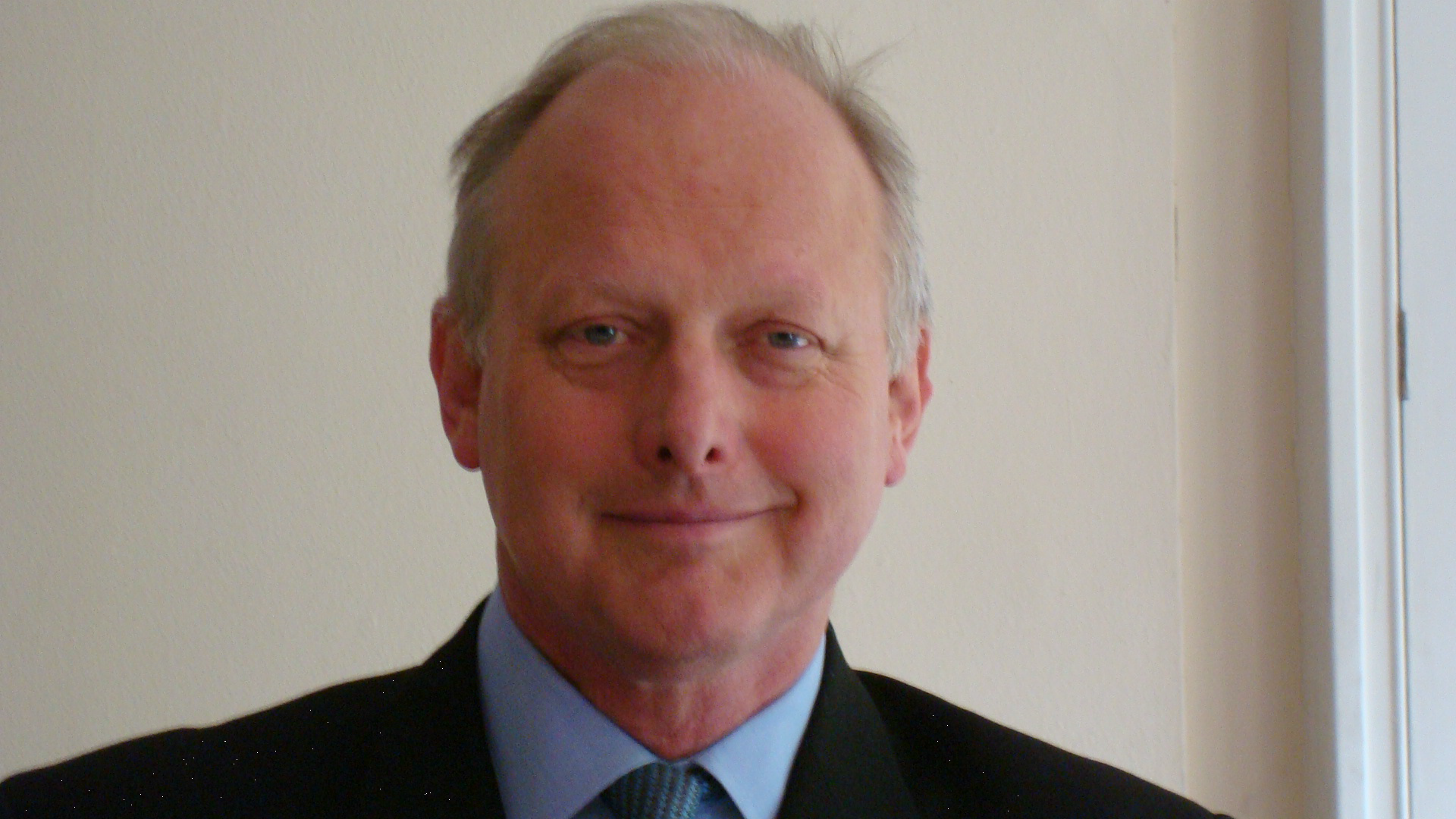 Essex Court Chambers,
24 Lincoln's Inn Fields,
London WC2A 3EG, United Kingdom of Great Britain and Northern Ireland
DOB: Dec 14, 1948
Nationality: British
Work:

+44 (0)20 7813 8000
---
ICSID Panel Designation
Designation/Role
Designated By
Designation Date
No Records To Display
Professional Experience
Name Of Company / Organization
City
Job Title
Date

Name Of Company / Organization

Essex Court Chambers

City

London

Job Title

Barrister (Queen's Counsel since 1986)

Date

1972 - Present
Education and Professional Qualifications
Institution
City
Degree/Qualification
Date

Institution

Bar of England and Wales

City

Degree/Qualification

Called to the Bar

Date

1971

Institution

Jesus College, Cambridge University

City

Cambridge

Degree/Qualification

M.A. 1970: Modern Languages (French & German) and Law

Date

1970
Experience in ICSID Proceedings
Case Name
Type
Role (Appt'd by)

Case Name

Ayat Nizar Raja Sumrain and others v. State of Kuwait (ICSID Case No. ARB/19/20)

Type

Arbitration

Role (Appt'd by)

Co-arbitrator (Resp.)

Case Name

Alexander Nelin v. Republic of Cyprus (ICSID Case No. ARB/18/41)

Type

Arbitration

Role (Appt'd by)

President (parties)

Case Name

Shell Philippines Exploration B.V. v. Republic of the Philippines (ICSID Case No. ARB/16/22)

Type

Arbitration

Role (Appt'd by)

President (co-arbitrators)

Case Name

9REN Holding S.a.r.l v. Kingdom of Spain (ICSID Case No. ARB/15/15)

Type

Arbitration

Role (Appt'd by)

Co-arbitrator (Resp.)

Case Name

Total E&P Uganda BV v. Republic of Uganda (ICSID Case No. ARB/15/11)

Type

Arbitration

Role (Appt'd by)

Co-arbitrator (Cl.)

Case Name

Orange SA v. Hashemite Kingdom of Jordan (ICSID Case No. ARB/15/10)

Type

Arbitration

Role (Appt'd by)

President (co-arbitrators)

Case Name

Unión Fenosa Gas, S.A. v. Arab Republic of Egypt (ICSID Case No. ARB/14/4)

Type

Arbitration

Role (Appt'd by)

President (parties)

Case Name

Lone Pine Resources Inc. v. Canada (ICSID Case No. UNCT/15/2)

Type

Arbitration

Role (Appt'd by)

President (parties)

Case Name

EVN AG v. Macedonia, former Yugoslav Republic of (ICSID Case No. ARB/09/10)

Type

Arbitration

Role (Appt'd by)

President (parties)

Case Name

Federal Elektrik Yatirim ve Ticaret A.S. and others v. Republic of Uzbekistan

Type

Arbitration

Role (Appt'd by)

Co-arbitrator (Resp.)

Case Name

LSF-KEB Holdings SCA and others v. Republic of Korea

Type

Arbitration

Role (Appt'd by)

President (parties)

Case Name

Marco Gavazzi and Stefano Gavazzi v. Romania

Type

Arbitration

Role (Appt'd by)

Co-arbitrator (Cl.)

Case Name

Mercer International, Inc. v. Canada

Type

Arbitration

Role (Appt'd by)

President (parties)

Case Name

Apotex Holdings Inc. and Apotex Inc. v. United States of America

Type

Arbitration

Role (Appt'd by)

President (parties)

Case Name

DP World Callao S.R.L., P&O Dover (Holding) Limited, and The Peninsular and Oriental Steam Navigation Company v. Republic of Peru

Type

Arbitration

Role (Appt'd by)

President (parties)

Case Name

Koch Minerals Sàrl and Koch Nitrogen International Sàrl v. Bolivarian Republic of Venezuela

Type

Arbitration

Role (Appt'd by)

President (parties)

Case Name

National Gas S.A.E. v. Arab Republic of Egypt

Type

Arbitration

Role (Appt'd by)

President (parties)

Case Name

Pac Rim Cayman LLC v. Republic of El Salvador

Type

Arbitration

Role (Appt'd by)

President (parties)

Case Name

Trans-Global Petroleum, Inc. v. Hashemite Kingdom of Jordan

Type

Arbitration

Role (Appt'd by)

President (co-arbitrators)

Case Name

Electrabel S.A. v. Hungary

Type

Arbitration

Role (Appt'd by)

President (co-arbitrators)

Case Name

Newmont USA Limited and Newmont (Uzbekistan) Limited v. Republic of Uzbekistan

Type

Arbitration

Role (Appt'd by)

President (parties)

Case Name

RSM Production Corporation v. Grenada

Type

Arbitration

Role (Appt'd by)

President (co-arbitrators)

Case Name

OKO Pankki Oyj and others v. Republic of Estonia

Type

Arbitration

Role (Appt'd by)

Co-arbitrator (Cl.)

Case Name

Vannessa Ventures Ltd. v. Bolivarian Republic of Venezuela

Type

Arbitration

Role (Appt'd by)

President (parties)

Case Name

Talsud, S.A. v. United Mexican States

Type

Arbitration

Role (Appt'd by)

President (parties)

Case Name

Gemplus, S.A., SLP, S.A. and Gemplus Industrial, S.A. de C.V. v. United Mexican States

Type

Arbitration

Role (Appt'd by)

President (parties)

Case Name

Bayindir Insaat Turizm Ticaret Ve Sanayi A.S. v. Islamic Republic of Pakistan

Type

Arbitration

Role (Appt'd by)

Counsel (Resp.)

Case Name

Plama Consortium Limited v. Republic of Bulgaria

Type

Arbitration

Role (Appt'd by)

Co-arbitrator (Resp.)

Case Name

Continental Casualty Company v. Argentine Republic

Type

Arbitration

Role (Appt'd by)

Co-arbitrator (Cl.)

Case Name

Impregilo S.p.A. v. Islamic Republic of Pakistan

Type

Arbitration

Role (Appt'd by)

Counsel (Resp.)

Case Name

World Duty Free Company Limited v. Republic of Kenya (ICSID Case No. ARB/00/7)

Type

Arbitration

Role (Appt'd by)

Co-arbitrator (Resp.)

Case Name

Holiday Inns S.A. and others v. Morocco (ICSID Case No. ARB/72/1)

Type

Arbitration

Role (Appt'd by)

Translator
Professional Membership
ICCA Council Member
Chairman of ARIAS-AIDA (UK)
Member of the United Kingdom's Department of Trade and Industry Advisory Committee on the Law of Arbitration 1990-1996
UK Delegate to the UNCITRAL Arbitration Working Group
Council Member of the ICC Institute of World Business Law
Member of Contract Recognition Board for FIA Formula 1 World Championship (Geneva)
Council Member of the Arbitration Institute of the Stockholm Chamber of Commerce
Member of TAF World Cup Division for 2002 FIFA World Cup Korea/Japan
Vice-President and Member of the LCIA Arbitration Court (1990-2003)
Chairman (1999-2003) and Director of LCIA Limited (1987-1992), Vice president of the LCIA Court (2007 to date)
Member of ICC UK
Chairman, ARIAS UK
Hon Vice-President ARIAS (Bermuda)
Member of Joint Panel of Presiding Arbitrators for the AAA-Russian Chamber of Commerce 1992 Optional Arbitration Clause (Stockholm)
Member of ICAC List of Arbitrators (Moscow)
Fellow of the Chartered Institute of Arbitrators
Freeman of the Worshipful Company of Arbitrators
Member of the Swedish Chamber of Commerce International Advisory Board
President (1985-1986 & 2006-2007) and Member of the Milan Chamber of Commerce and Industry's "Club of Arbitrators"
Honorary Member of the International Arbitration Centre of the Hashemite Association for International Economic Cooperation
Member of Tier 2 Panel of Arbitrators for Lloyd's Arbitration Scheme
Member of CIETAC List of Arbitrators
Member of Arbitration Panel of the Austrian Federal Economic Chamber (Vienna)
Member of European International Contractors' List of Arbitrators (Wiesbaden)
UK Member of the International Law Association's Executive Committee (International Commercial Arbitration)
Member of the British Maritime Law Association
Supporting Member of the London Maritime Arbitrators' Association
Vice-President of the British-Russian Legal Association (1989-1998)
Publications
Author, "Compound Interest and Specific Performance: "Arbitral Imperium" and Sections 49 and 48 of the English Arbitration Act 1996", in Interest, Auxiliary and Alternative Remedies in International Arbitration (ed De Ly & Lévy; ICC Institute of World Business Law; ICC Publishing, 2008).
Author, "The Importance of a Party Treating as Independent its Independent Arbitrator", in HKIAC Special Publication Series 1 (ed. Moser 2008).
Author, "Introduction: The International Financial Services Conference : Has London Met the Challenge", (2007) 23 Arb Int 433.
Author, "Document Production in England: Legislative Developments and Current Arbitral Practice", (2006) ICC Bulletin, Special Supplement on Document Production in International Arbitration, 57.
Co-Author (with Salim Moollan), "Excès de pouvoir de l'arbitre et esprit de l'arbitrage en Angleterre: l'affaire Lesotho Islands, Chambre des Lords, 30 juin 2005", Revue de l'arbitrage 2007.1011, 1032.
Author, "Why Bother and Why it Matters: ICSID", in (2006) 20:3 ITA 1.
Author, "Another Look at the Arbitration Exceptions in the Brussels Regulation and Lugano Convention", (2006) 4 ASA Bulletin 803.
Author, "The Transparency of International Arbitration: Process and Substance", in Pervasive Problems in International Arbitration, eds Mistelis & Lew (2006) 89.
Author, "On Reforming the English Arbitration Act 1996?", in Commercial Law: Perspectives and Practice, eds Lowry & Mistelis (2006) 243.
Author, "Still More on Arbitral Deliberations", in Mélanges en l'honneur de François Knoepfler (2005) 269.
Author, "Is There Any Need For A Code of Ethics For International Commercial Arbitrators?", in Les Arbitres Internationaux" (coord. José Rosell) (Soc de Lég Comp Paris, 2005).
Author, "L'indépendance et l'impartialité de l'arbitre dans l'arbitrage international", in Médiation et arbitrage (eds Cadiet, Clay & Jeuland) (Litec, 2005) 219.
Author, "1922: The Birth of the ICC Arbitration Clause and the Demise of the Urquhart Concession", in Global Reflections on International Law, Commerce and Dispute Resolution: Liber Amicorum in honour of Robert Briner (eds Aksen, Böckstiegel, Mustill, Patocchi & Whitesell) (ICC Publishing, 2005).
Co-Editor (with L. Lévy), Dossier: Arbitration & Oral Evidence (ICC Institute of World Business Law; ICC Publishing, 2005).
Author, "Arbitral Lessons from the Private Correspondence of Queen Victoria and Lenin", Proceedings of the Ninety-Eighth Annual Meeting of the American Society of International Law (2004) 33.
Author, "The Tetihue Mining Concession 1924-1932: A Swiss-Russian Story (Where the Arbitral Dog Did Not Bark)", in Liber Amicorum Claude Reymond (2004; Litec); re-printed (in Russian) in (2006) 4 MKA 162.
Author, "Whose Arbitration is it Anyway: The Parties or the Arbitration Tribunal - An Interesting Question?" in The Leading Arbitrators' Guide to International Arbitration (eds Newman & Hill; 2004; NY), pp. 347-367.
Author, "Issue Estoppel, motivation des sentences et arbitrage transnational" (2003) ICC Bulletin Special Supplement 75.
Author, "Turkey Arbitration - Postscript" ICCA Congress Series No 11 (ICCA International Arbitration Congress London May 2002), p.471.
Author, "La High Court de Londres donne effet à une clause instituant un préliminaire de médiation, observations sous High Court, 11 octobre 2002, Cable & Wireless Plc vs IBM United Kingdom Ltd" Revue de l'arbitrage 2003.537.
Author, "The 2001 Goff Lecture - The Lawyer's Duty to Arbitrate in Good Faith" (2002) Arbitration International 431;
Author, "The 1921-1923 North Sakhalin Concession Agreement: The 1925 Court Decisions Between the US Company Sinclair Exploration and the Soviet Government" [2002] Arbitration International 115.
Author, "The Natural Limits to the Truncated Tribunal: The German Case of the Soviet Eggs and the Dutch Abduction of the Indonesian Arbitrator", in Law of International Business and Dispute Settlement in the 21st Century - Recht der Internationalen Wirtschaft und Streiterledigung im 21. Jarhundert - Liber Amicorum Karl-Heinz Böckstiegel (2001).
Author, "Lloyd George, Lenin and Cannibals: The Harriman Arbitration - The 1999 Freshfields Lecture", (2000) 16 Arbitration International 115; reprinted in Arbitration Insights, eds Lew & Mistelis (2007) 257 and (in Russian) in (2005) 2 MKA 92 and (2005) 3 MKA 66.
Author, "Evidential Rules in International Commercial Arbitration: From the Tower of London to the New 1999 IBA Rules", (1999) Arbitration 291.
Author, "Evidence: The Practitioner in International Commercial Arbitration", Forum du droit international 1.228-231, 1999.
Author, "Philip Alexander Securities Futures Ltd v. Bamberger et autres", Revue de l'arbitrage 1999.167.
Author, "The Lena Goldfields Arbitration: The Historical Roots of Three Ideas" (1998) 47 ICLQ 747.
Co-Author (with Hon. Anthony Diamond QC) "The English Arbitration Act 1996: Challenging an English Award Before the English Court", The American Review of International Arbitration, vol 8 (1997).
Author, "Heros and Anti-Heros in International Arbitration": Saville and Chlenov - The 1997 Annual Lecture for the Worshipful Company of Arbitrators Charitable Trust.
Author, "Two Arbitral Butterflies: Bramwell and David" in The Internationalisation of International Arbitration: The LCIA Centenary Conference (1995) eds Hunter, Marriott and Veeder.
Author, "Mr Justice Lawrance: the "True Begetter of the English Commercial Court" (1994) 110 LQR 292.
Author, "Remedies against Arbitral Awards: Setting Aside, Remission and Rehearing" (1993) Yearbook of the Arbitration Institute of the Stockholm Chamber of Commerce 125.
Author, Report on "The Law Applicable in International Arbitration" at the 1994 ICCA Congress in Vienna, published in ICCA Congress Series No 7 (1996; Kluwer).
Author, Report on Common Law Countries and the UNCITRAL Model Law on "Preventing Delay and Disruption of Arbitration" at the 1990 ICCA Congress in Stockholm, published in ICCA Congress Series No 5 (1991; Kluwer).
Author of "L'arrêt Channel Tunnel de la Chambre des Lords" Revue de l'arbitrage 1993.705.
Co-Author (with Stewart Boyd QC) of Le Développement du droit anglais de l'arbitrage depuis la loi de 1979: Revue de l'arbitrage 1991.209.
Co-Author (with Brian Dye) of Lord Bramwell's Arbitration Code 1884-1889: [1992] Arbitration International 329.
Author, "Consolidation: More News from the Front-Line: The Second Shui On Case" (1987) Arbitration International 262.
Author, "Post-Award Interest under the New York Convention: The Laurentian Forest" (1985) 1 Arbitration International 190.
Author, "Multiparty Disputes: Consolidation under English law - The Vimeira - A Sad Forensic Fable" (1986) Arbitration International 310.
Author, "La Nouvelle Loi de l'arbitrage de 1996", Revue de l'arbitrage 1997.1.
Author of the ICCA National Report on "England@ (1997); Co-Author (with Sir Johan Steyn) of the ICCA National Report on "England" (1988).
---
Disclaimer
The information in this form has been provided by the relevant arbitrator/conciliator. Every effort is made to ensure it is accurate and current. However, persons relying on this information must conduct their own due diligence research.
Last Updated: April 29, 2020