Judith GILL QC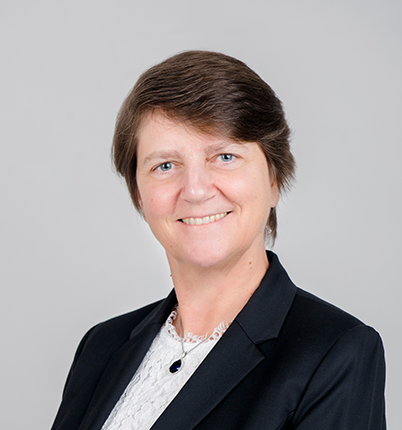 #02-03 Maxwell Chambers Suites,
28 Maxwell Road,
Singapore 069120, Singapore
Nationality: British
Mobile:

+65 9009 6257

Work:

+65 6225 7230

Email: jgill@twentyessex.com
---
ICSID Panel Designation
Designation/Role
Designated By
Designation Date

Designation/Role

Designated By

Designation Date

-
Professional Experience
Name Of Company / Organization
City
Job Title
Date

Name Of Company / Organization

Twenty Essex

City

Job Title

Arbitrator Member

Date

May 2018 - date

Name Of Company / Organization

Allen & Overy

City

Job Title

Solicitor - Partner

Date

1985 - April 2018
Education and Professional Qualifications
Institution
City
Degree/Qualification
Date

Institution

University of London

City

Degree/Qualification

Diploma in Arbitration

Date

1990

Institution

University of Oxford

City

Degree/Qualification

MA in Jurisprudence

Date

1986

Institution

University of Oxford, Worcester College

City

Degree/Qualification

BA in Jurisprudence

Date

1983
Experience in ICSID Proceedings
Case Name
Type
Role (Appt'd by)

Case Name

Strabag SE, Erste Nordsee-Offshore Holding GmbH and Zweite Nordsee-Offshore Holding GmbH v. Federal Republic of Germany (ICSID Case No. ARB/19/29)

Type

Arbitration

Role (Appt'd by)

Co-arbitrator (Cl.)

Case Name

Veolia Propreté SAS v. Italian Republic (ICSID Case No. ARB/18/20)

Type

Arbitration

Role (Appt'd by)

Co-arbitrator (Cl.)

Case Name

Shin Dong Baig v. Socialist Republic of Vietnam (ICSID Case No. ARB(AF)/18/2)

Type

Arbitration

Role (Appt'd by)

President (parties)

Case Name

Samsung Engineering Co., Ltd. v. Sultanate of Oman (ICSID Case No. ARB/15/30)

Type

Arbitration

Role (Appt'd by)

Counsel (Resp.)

Case Name

Masdar Solar & Wind Cooperatief U.A. v. Kingdom of Spain (ICSID Case No. ARB/14/1)

Type

Arbitration

Role (Appt'd by)

Counsel (Cl.)

Case Name

Eiser Infrastructure Limited and Energía Solar Luxembourg S.à r.l. v. Kingdom of Spain (ICSID Case No. ARB/13/36)

Type

Arbitration

Role (Appt'd by)

Counsel (Cl.)

Case Name

Infrastructure Services Luxembourg S.à.r.l. and Energia Termosolar B.V. (formerly Antin Infrastructure Services Luxembourg S.à.r.l. and Antin Energia Termosolar B.V.) v. Kingdom of Spain (ICSID Case No. ARB/13/31)

Type

Arbitration

Role (Appt'd by)

Counsel (Cl.)

Case Name

RREEF Infrastructure (G.P.) Limited and RREEF Pan-European Infrastructure Two Lux S.à r.l. v. Kingdom of Spain (ICSID Case No. ARB/13/30)

Type

Arbitration

Role (Appt'd by)

Counsel (Cl.)

Case Name

Karkey Karadeniz Elektrik Uretim A.S. v. Islamic Republic of Pakistan (ICSID Case No. ARB/13/1)

Type

Arbitration

Role (Appt'd by)

Counsel (Resp.)

Case Name

Tethyan Copper Company Pty Limited v. Islamic Republic of Pakistan (ICSID Case No. ARB/12/1)

Type

Arbitration

Role (Appt'd by)

Counsel (Resp.)

Case Name

Baggerwerken Decloedt En Zoon NV v. Republic of the Philippines (ICSID Case No. ARB/11/27)

Type

Arbitration

Role (Appt'd by)

Counsel (Cl.)

Case Name

AES Corporation and Tau Power B.V. v. Republic of Kazakhstan (ICSID Case No. ARB/10/16)

Type

Arbitration

Role (Appt'd by)

Counsel (Cl.)

Case Name

Deutsche Bank AG v. Democratic Socialist Republic of Sri Lanka (ICSID Case No. ARB/09/2)

Type

Arbitration

Role (Appt'd by)

Counsel (Cl.)

Case Name

Biwater Gauff (Tanzania) Limited v. United Republic of Tanzania (ICSID Case No. ARB/05/22)

Type

Arbitration

Role (Appt'd by)

Counsel (Cl.)

Case Name

SGS Société Générale de Surveillance S.A. v. Republic of the Philippines (ICSID Case No. ARB/02/6)

Type

Arbitration

Role (Appt'd by)

Counsel (Resp.)

Case Name

AES Summit Generation Limited v. Republic of Hungary (ICSID Case No. ARB/01/4)

Type

Arbitration

Role (Appt'd by)

Counsel (Cl.)
Professional Membership
ICCA Governing Board: Member
AAA Board of Directors: Former Member
Arbitration Committee of the International Bar Association Legal Practice Division: Former Co-Chair and Advisory Committee Member
British Institute of International and Comparative Law: Former Trustee
CIArb: Fellow
Institute of Advanced Legal Studies:Fellow
International Arbitration Club: Former Chair
ICCUK Arbitration Group: Former Member
LCIA: Immediate Past President and Director
Seoul International Dispute Resolution Center International Advisory Board
SIAC Board of Directors: Former Member.
Publications
Russell on Arbitration (21st, 22nd, 23rd and 24th edns, Sweet & Maxwell 1997–2015) (co-author).
'The Public Policy Exception Under Article V.2(b) of the New York Convention: Lessons from Around the World' (2016) 18(2) Asian Dispute Review74 (coauthor).
'The Development of Legal Argument in Arbitration: Law as an Afterthought – Is It Time To Recalibrate Our Approach?' in David D Caron et al (eds), Practising Virtue: Inside International Arbitration (Oxford University Press 2015).
---
Disclaimer
The information in this form has been provided by the relevant arbitrator/conciliator. Every effort is made to ensure it is accurate and current. However, persons relying on this information must conduct their own due diligence research.
Last Updated: July 23, 2020